Early in July 2018, I took the train with my bike to Arnhem Central Station and started cycling from there to Doorwerth. Through previous visits to this region, I was impressed by the different landscapes (river, heath, forest, etc.) that characterize this area. Also the history (including Operation Market Garden in WW2) is something you regularly encounter in this region.
Begin juli 2018 samen met mijn fiets de trein gepakt naar Arnhem en daar vanaf het Centraal Station richting Doorwerth gaan fietsen. Door eerdere bezoeken aan deze streek was ik onder de indruk gekomen van de verschillende landschappen (rivier, heide, bos, etc.) die dit gebied kenmerken. Ook de historie (o.a. Operation Market Garden in WW2) kom je regelmatig tegen deze regio.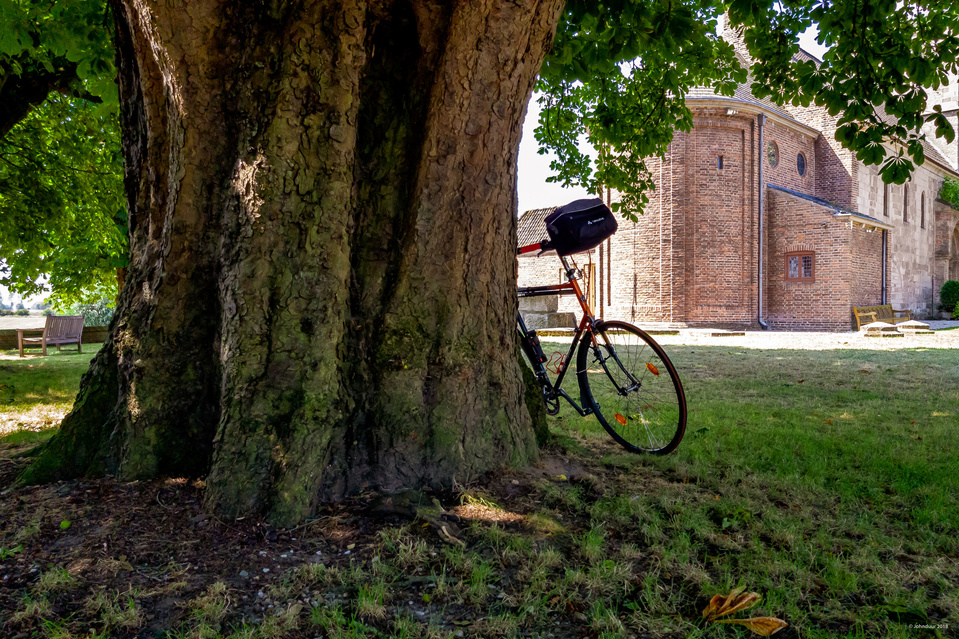 Along the Lower-Rhine to Doorwerth
From Arnhem Central Station, it goes more or less downhill and I took the route to Doorwerth (10km). A relaxed ride that passes through some nice places and scenic views. I didn't visit Doorwerth Castle this time because I wanted to be in the Kröller-Müller Museum in Otterloo in time, about 34km further down the road.
Langs de Neder-Rijn naar Doorwerth
Vanaf Arnhem Centraal Station gaat het min of meer heuvelafwaarts en ik nam de route naar Doorwerth (10km). Een ontspannen rit die langs wat leuke plekken en vergezichten komt. Kasteel Doorwerth liet ik links liggen omdat ik nog op tijd in het Kröller-Müller Museum in Otterloo wilde zijn, ongeveer 34km verder.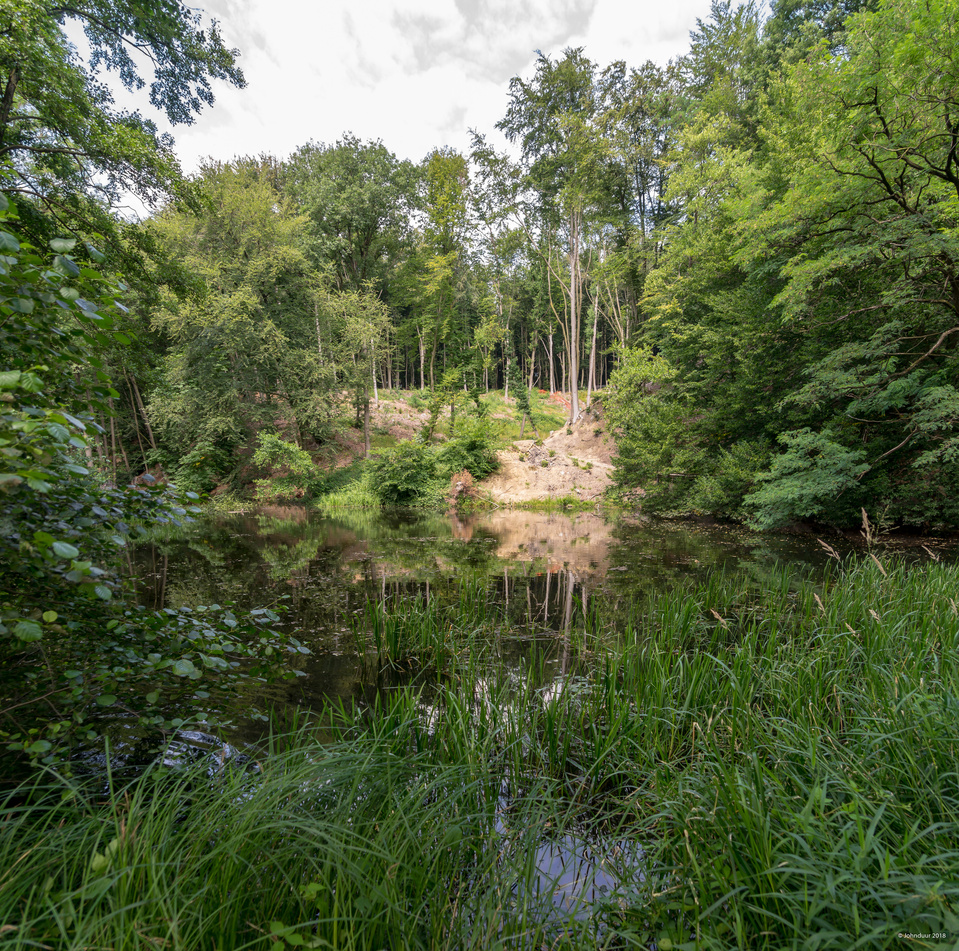 Almost Stendhal syndrome in the Kröller-Müller Museum
Arrived in the Kröller-Müller the bright red sculpture, K-piece by Mark Di Suvero, is immediately noticed. But he is also very beautiful in monochrome. This time I spent more time on the sculpture garden. If you take your time you will see how good their acquisitions were and also you will see the harmonic positioning of the objects in the sculpture garden. Almost hit by the Stendhal syndrome...
Bijna Stendhal syndroom in het Kröller-Müller Museum
Aangekomen in het Kröller-Müller Museum valt natuurlijk meteen de knalrode sculptuur, K-piece, van Mark Di Suvero op. Maar monochroom is hij ook erg mooi. Deze keer wat meer tijd besteed aan de beelden tuin. Als je er even goed voor gaat zitten zie je hoe goed de aankoopkeuze is geweest en dan ook nog met een uitstekende plaatsing in de beelden tuin. Bijna een Stendhal momentje…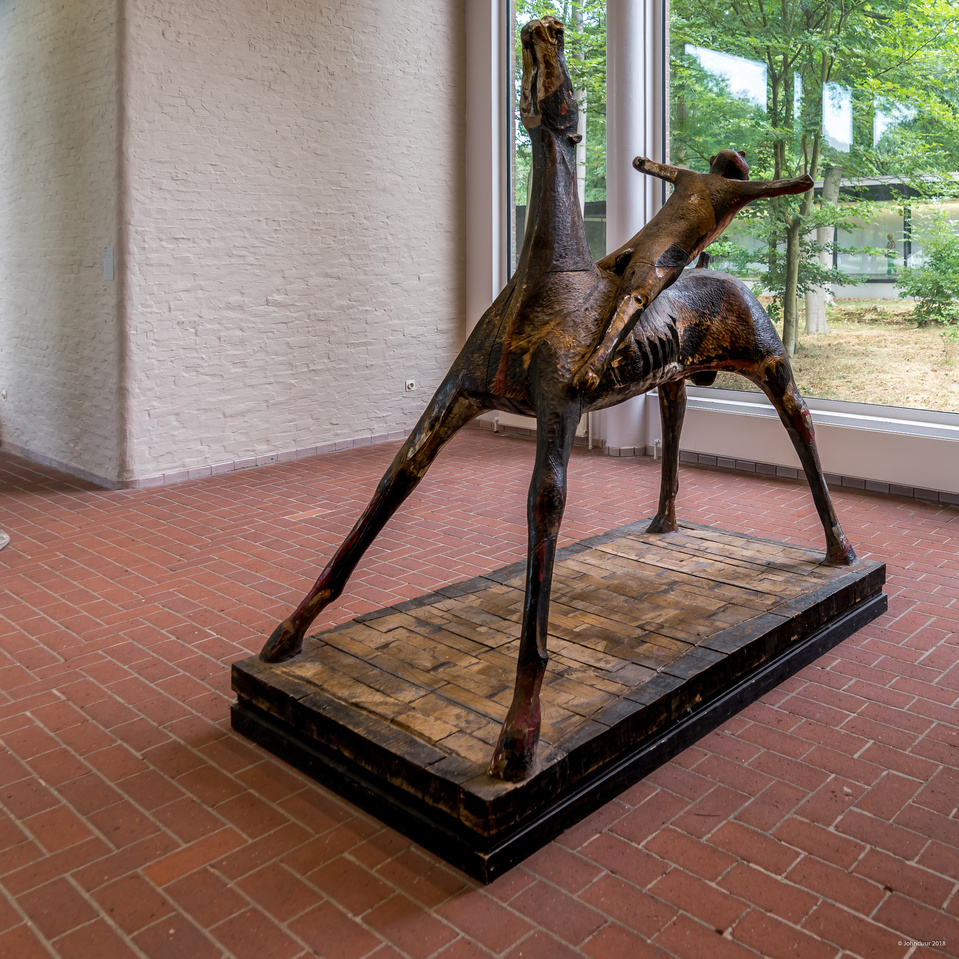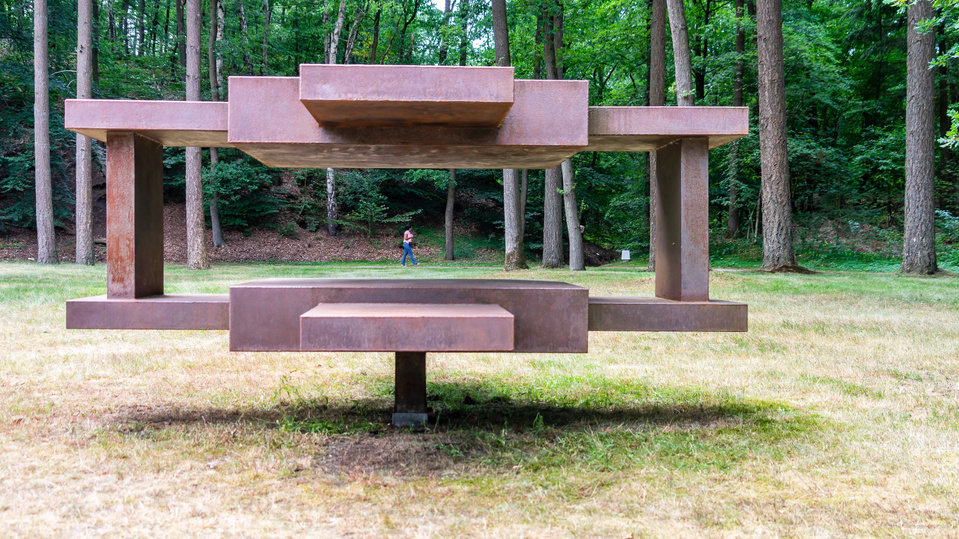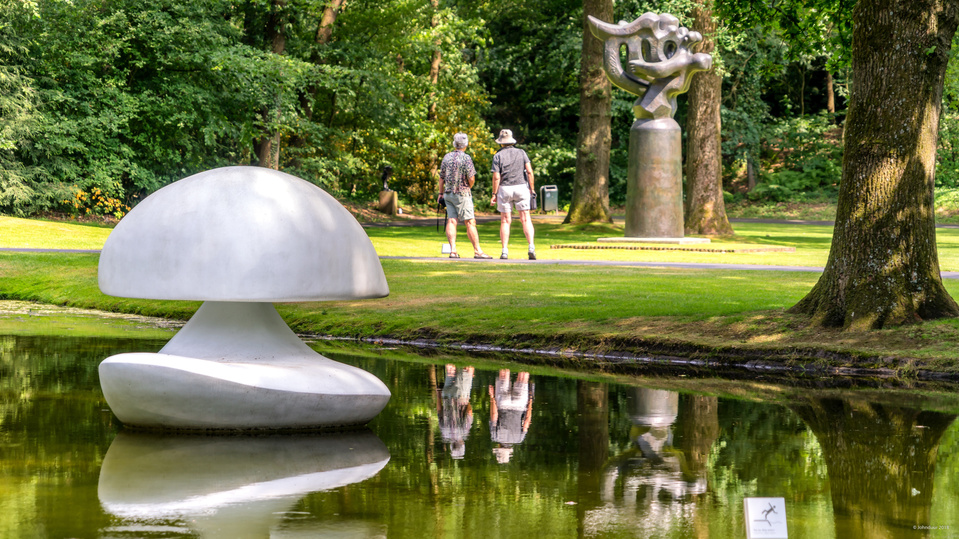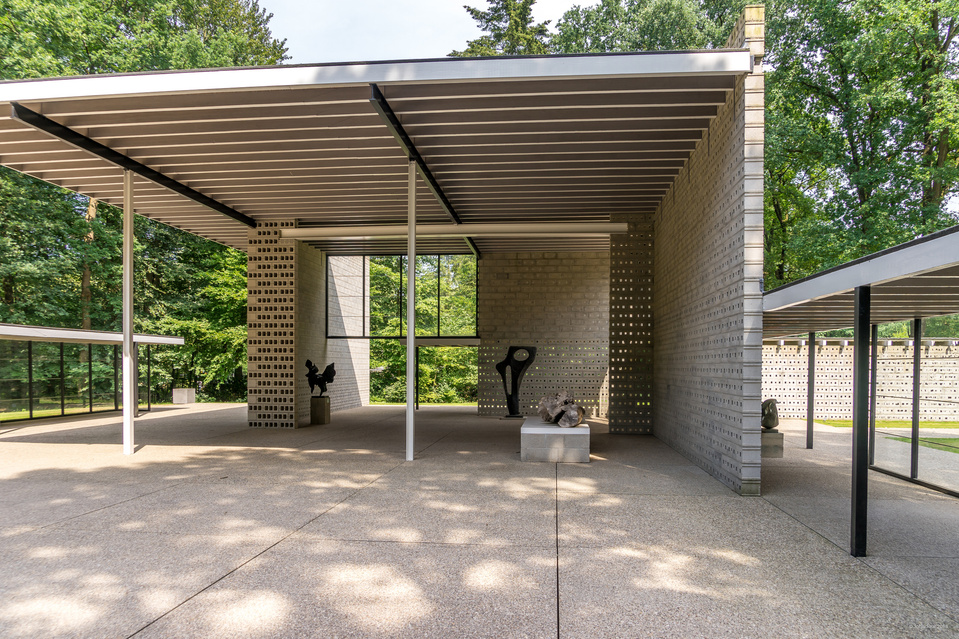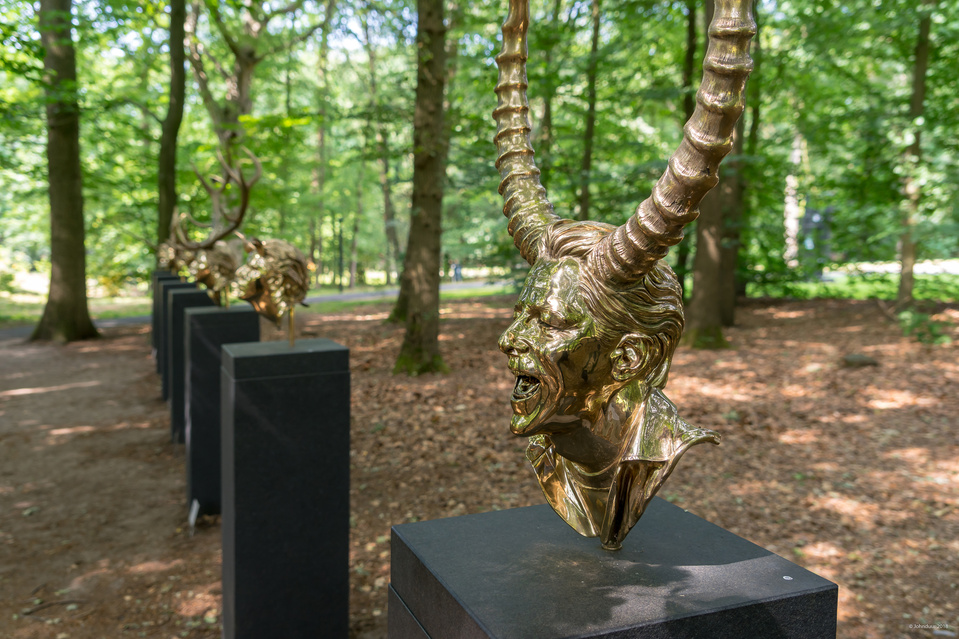 What goes down must go up…
The road back to Arnhem CS (20km) is more or less uphill and is for a large part right through the Park de Hoge Veluwe. Here the lack of rain this year was clearly visible in the still beautiful Veluwe landscape.
After some climbing in the neighborhood of Schaarsbergen, I arrived back in time at the Arnhem Central Station where, together with my 30-year-old bicycle, I took the train back to The Hague
De weg terug naar Arnhem CS (20km) is min of meer heuvelopwaarts en is voor een groot gedeelte dwars door het Park de Hoge Veluwe. Hier was het gebrek aan regen duidelijk zichtbaar in het nog steeds mooie Veluwe landschap.
Na even wat klimmen in de buurt van Schaarsbergen arriveerde ik weer op tijd in het Arnhem CS station waar ik samen met mijn ruim 30 jaar oude fiets, weer de trein naar Den Haag pakte.